Belter wargame from GDW Games (1979)

Of main interests to us is the use of mining as a part of in-situ resource utilization, that is: making it easier to industrialize and colonize space by removing the need to pay the sky-high delta-V cost of lugging raw materials up Terra's gravity well.
But in the early stages, asteroid mining start-ups cannot be established to provide minerals to space industrialization because there won't be any. No existing customers for their product. To get the ball rolling, the start-ups won't be looking for water ice or aluminum to sell to AsteroGobbler Inc. Instead they will be looking for gold and platinum to sell on Terra.
And that's when the spectre of Technological Disruption will raise its ugly head and make the powers-that-be turn red in the face with live steam angrily shooting out of their ears. Imagine the rage of a member of the 0.1% discovering that all their gold stocks are suddenly worth less than used toilet paper when some stupid rock-rat hauls a cubic mile of auriferous asteroid into LEO. And you thought the MPAA and the RIAA were were furious when internet piracy was invented. The 0.1% is going to do their best to outlaw asteroid mining.




Planets and colonies require certain elements for life support and others to support their industry. This is the market that the space miners are supplying. This will also determine which elements are worth the miner's time to prospect for, the more valuable elements will be the ones in either big demand, of extreme scarcity, or both.
As an economic abstraction useful concepts are Avalloy and Demandite.
AVALLOY
An imaginary molecule which is composed of the weight fractions of the major metallic elements consumed by industry of a particular planet or colony. The sum of elemental abundances of metals that must be mined to support civilization, as it were. Sometimes it is assumed that avalloy is the renewable resources, since metals are easy to recycle.
DEMANDITE
An imaginary molecule which is composed of the weight fractions of the major non-metallic elements consumed by industry of a particular planet or colony. Sometimes it is assumed that demandite is the non-renewable resource fraction. Note that some space analysts do not use the term "avalloy", instead they define "demandite" as both the metallic and non-metallic elements.
The amount of avalloy and demandite that must be supplied to maintain one colonist for a year is the "per captia" avalloy and demandite requirement.
Understand that the composition of avalloy and demandite will be on a colony by colony basis, miners know there is no profit to be had carrying coals to Newcastle. For instance, on Terra water and air are not considered to be part of the local demandite, since they are assumed to be in unlimited supply. Terran demandite is insteads dominated by fossil fuels. In space colonies local demandite has large proportions of water and air since they are in short supply. No fossil fuels are included due to abundantly available solar power. And the avalloy for 16 Psyche will contain no iron or nickel, since that is what the blasted asteroid is made of.
Composition of Demandite for the United States and the World in 1968



THE INITIAL LUNAR SUPPLY BASE
The ultimate objective of space industrialization is to create a growing economy in space which can eventually become self-sufficient. Space industry is presently supported by sales of goods with extremely high intrinsic values, such as satellites for communications, research, navigation and reconnaissance. Low-volume production of exotic goods in the zero-gravity and weightless conditions afforded in near-Earth space may broaden the market for space produced goods. However, in all these cases the cost of transporting the goods or raw materials into low-Earth orbit will add $200-$700/kg to the product price for a period of 15 years and thus place a sharp limit on the ultimate terrestrial market (ref. 1). There appears to be a way of circumventing the present high cost of launching materials from the Earth into space. This can be done by acquiring bulk raw materials from the Moon or asteroids and processing them in space into economically valuable products. Initial bulk material costs could be of the order of $25/kg in high-Earth orbit (see Salkeld appendix)and the cost would drop with experience. There would be two effects of lower material costs. First, the space economy could begin approaching the richness and cost structures of our present terrestrial economy. Secondly, the range of space products that could be sold for terrestrially-related use either in space or on Earth would be greatly expanded.

The Moon can supply most of the mass needed for large-scale industry in space. There are two ways to approach the proof of this statement. The first is to look in detail at the materials needed to construct specific products in space. At this point in time the production of space solar power stations is an attractive candidate because of the high value per unit mass of such objects and because of the large number of stations which could be required (>200 in next 30 years). Analyses even of designs not optimized for lunar elements reveal that at least 60 percent of the required silicon, aluminum and oxygen could be obtained from the Moon and the total mass lifted from Earth could be reduced about 80 percent by utilizing lunar materials.

Alternatively, one can compare the nonfuel distribution of nonrecoverable elements (weight fraction) utilized in the industrial economy of the United States with elements present in the lunar soil as is shown in table 1. The fraction of these elements which can be extracted with reasonable and presently available chemical processing techniques from beneficiated lunar ores is the subject of two companion papers (by Williams et al. and Rao et al.respectively) discuss extraction of Si, O, Fe, Al, Ti, and H2O. Using these and other proposed extraction procedures most of the components of the synthetic molecule of "Demandite", which constitute most of the nonfuel material inputs to American industry, could be provided in deep space at less cost per unit mass than the launch cost of the complete suite of the constituent elements directly from Earth in large tonnages until the mid-1990's.

Figure 1

TABLE 1 .- NONFUEL DEMANDITE (U.S., 1958) COMPARED TO ELEMENTARY DISTRIBUTIONS OF SOIL AT THE APOLLO-15 LANDING SITE (WEIGHT FRACTIONS)
Nonfuel
demanditea
Apollo 15
mare-low Ti
Enhancement
required
Bulk soil (1 unit)b
Si
0.2444
0.2158
1.13
--
0.0286
O
.4547
.4130
1.10
--
.0417
Fe
.0479
.1535
.31
0.1056
--
Al
.0023
.0546
.04
.0523
--
Mg
.0017
.0681
.025
.0664
--
(Cu, Zn, Pb)
.0020
2.2 (-5)c
90
--
.0020
Xd
.0030 Σ -.0569
0.0189 Σ -.2951
.15
.0159
--
Cae
.1417
.0696
2.0
--
.0721
Na
.0095
.0023
4.1
--
.0072
S
.0058
.0006
9.7
--
.0052
Ke
.0021
.0008
2.6
--
.0013
Pe
.0019
.0005
3.8
--
.0014
Cl
.0147
7.6(-6)
1934
--
.0147
Ne
.0083
8(-5)
103
--
.0083
Ce,f
.0574
9.5(-5)
604
--
.0573
Hf
.0025
6.4(-5)
350
--
.0025
Otherg
.0001
.0023
.03
.0022
--
1.000
1.000
--
(+)0.2424
(-)0.2423

b

Formula = (Wt. fraction lunar element)- (Wt. fraction demandite).

c

(N) ≡ 10

N d

x - Mn, Ti, Cr, Ba, F, Ni, Ar, Sri, Br, Zr.

e

Important agriculturally.

f

Concentrated in the smaller grains (<50μ)

g

Virtually the complete suite of elements is present in these areas,

but their contributions (on the ppm and ppb levels) are lost in

the errors of the sum over the listed elements. Trace element concentrations may vary greatly from one site to another.

---

Notice in column 4 of table 1, that the major demandite components (Si, O, Fe, Al, Mg, X, Ca, Na, K, P, and S) are present either in adequate concentrations or in enrichments that are 10 times the specific fractions of the soil. Beneficiation of soil components to enhance and possibly simplify. known chemical extraction processes should be achievable using electrostatic, magnetic, dielectric and mechanical techniques and careful site selection. Elements such as Cu, Zn, Pb, H, Cl, N, C, and other trace elements comprise 8.4 percent of the demandite molecule. These elements would be shipped from Earth, eventually located from other sources, such as non-Apollo sites, or other materials substituted for them. In any event, it is clear that of order of 90 percent of the present day inventory of industrial elements can be provided from known lunar soils. Lunar soil processed to provide 90 percent of the demandite complement at $20/kg (i.e., Si, Al, Fe, Mg, Ca, and O) and the remainder supplied from Earth at $300/kg would provide the in-space demandite molecule at a cost of about $50/kg or 17 percent of the direct supply cost.

It is very clear, however, that substitution of materials, which is being required in the terrestrial economy even now, will permit much greater use of lunar materials both in general and for specific products. Thus, the cost of space "demandite" should approach the cost of the lunar processed materials.

The economic value to Earth of the Moon or the asteroids as a source of raw materials is strongly dependent on the total retrieval and elemental separation costs of the raw materials. Figure 1 is a qualitative description of the costs of goods or end-use-material on a dollar per kilogram basis (horizontal axis) versus the differential output of the total value of goods in the U.S. economy in billions of dollars per dollar per kilogram or (Δ109 $/($/kg)) for a total GNP of $1012.

Most goods now sell for less than $10/kg with most between $0.1/kg and $2/kg. Transport into low-Earth orbit (LEO) from the Earth presently adds more than $500/kg and thus confines goods produced in space to a tiny fraction of the potential terrestrial market (right of arrow 1 in Figure 1). Solar power stations are estimated to be economically feasible at $140/kg . Supplying the bulk of the required construction material from the Moon at $20/kg (arrow 2 in Figure 1) would clearly improve the economics and decrease the cost of the power supplied to Earth. If sources of industrial feedstock can be developed in deep space with costs of less than $0.5/kg (arrow 3 in Figure 1) then many of the Earth-produced goods can be considered for potential space manufacture. It is conceivable that industrial material can be supplied at such low costs from the Moon or asteroids assuming normal industrial "learning curve" experience occurs.
From THE INITIAL LUNAR SUPPLY BASE by David R. Criswell

In-situ Resource Utilization
Naturally, if anything you boost into orbit is going to cost $5000 per kilogram, it would be a vast savings if you could find some of the stuff you need already up there. This is called In-situ Resource Utilization (ISRU). Currently the only ISRU NASA has managed is harvesting solar power in space, but believe me they are working on it.
Solar power cells could be manufactured from materials present on the lunar surface.
Water is one of the most useful substances available in space. It can be electrolytically split into oxygen and hydrogen for use as chemical rocket fuel or hydrogen for nuclear thermal rocket propellant (Tony Zuppero called water-ice "Rocket-Fuel Ore"), astronaut breathing mix or later use in regenerative fuel cells. Water can be used straight (instead of hydrogen) by a nuclear thermal rocket, abet with a performance penalty. It can be used to create hydrogen peroxide, which is a rocket monopropellant. It can be drunk by astronauts, fed to hydroponically grown plants, used as coolant, or used as radiation shielding. Large amounts of water have been discovered on the Lunar poles. Phobos and Deimos are thought to have ice, with Deimos ice being closer to the surface. The Jovian moons Callisto, Europa, and Ganymede have ice, though Callisto is the only one clear of Jupiter's radiation belt. Europa might have liquid water due to tidal stress.
Rob Davidoff and I worked up a science fiction background where the Martian moon Deimos becomes the water supplier for the entire solar system. We call it Cape Dread.
Aluminum and oxygen can be used as chemical rocket fuel, though the specific impulse is a pathetic 285 seconds. This is made up for by the fact that aluminum and oxygen is quite plentiful in lunar regolith, i.e., it's in the dirt.
Titanium is useful for constructing rocket-powered vehicles due to its absurdly low mass for its strength (though iron is better for space stations and bases). It can be found in Lunar Ilmenite ore. Philip Eklund suggests that "foamed" titanium will be used in space habitats as a low-mass construction material, he calls it "space wood." Isaac Kuo notes that foam titanium is only good for compression members, it is counterproductive to foam tension members.
Iron is better for constructing stationary non-rocket-propelled installations. A good source is M-type asteroids. The ultimate M-type asteroid is 16 Psyche, future home of the Asteroid civilization steel industry.
Some asteroids contain water, some contain iron, and some have siderophilic metals. The latter include Cobalt, Iron, Iridium, Manganese, Molybdenum, Nickel, Osmium, Palladium, Rhenium, Rhodium, Ruthenium, Platinum, and Gold. One small asteroid rich in siderophiles probably has enough yellow metal to crash the entire world-wide gold market.
For purposes of refueling nuclear rockets, a source of fissionables would be nice. This is covered in more detail on this page.
Helium 3 is a splendid fusion fuel. The atmosphere of Saturn is a great place to harvest He3. Jupiter is closer but harder to get to the He3. No, the He3 found on the surface of Luna is so sparse that it is not worth mining. 15 to 50 ppb is pathetically low grade ore.
Nuclear thermal rockets can use a variety of propellants that are available as ices in the colder parts of the solar system. This is what Jerry Pournelle calls "Wilderness re-fuelling", Robert Zubrin calls "In-situ Resource Utilization", and I call "the enlisted men get to go out and shovel whatever they can find into the propellant tanks". And remember that mass drivers can use anything as propellant, even dirt and rocks.
In the Traveller role playing game, they borrowed Jerry Pournelle's wilderness refueling concept. Starships have scoops allowing them to skim the atmosphere of a gas giant in order to harvest free hydrogen for fusion fuel.
---
However, there are a couple of elements that will have to come from Terra. In particular, nitrogen and phosphorus are vital for agriculture, but there are no rich off-Terra sources. Phosphorus is life's bottleneck, and nitrogen is fertilizer. There is a bit of phosphorus in C-type asteroids and a wee bit on Luna in areas with KREEP. Nitrogen is in ammonia, which can be found in the atmosphere of gas giant planets (which are quite a long ways away) and in large amounts in the atmosphere of Titan.
This could be a large club that the government of Terra waves at the extraterrestrial colonies, if they start making noises about rebelling from Terra's oppressive control.



Al-O2 rocket
Al-O2 rocket
Exhaust velocity
2,648.7 m/s
Thrust
292,600 N
Specific Power
112 kg/MW
Engine Power
500 MW
Frozen Flow eff.
79%
Thermal eff.
98%
Thrust Power
387 MW

Solar Carbothermal Refinery

Although aluminum is common in space, it stubbornly resists refining from its oxide Al3O2. It can be reduced by a solar carbothermal process, using carbon as the reducing agent and solar energy. Compared to carbo-chlorination, this process needs no chlorine, which is hard to obtain in space. Furthermore, the use of solar heat instead of electrolysis allows higher efficiency and less power conditioning. The solar energy required is 0.121 GJ/kg Al.

The aluminum and oxygen produced can be used to fuel Al-O2 chemical boosters, which burn fine sintered aluminum dust in the presence of liquid oxygen (LO2). Unlike pure solid rockets, hybrid rockets (using a solid fuel and liquid oxidizer) can be throttled and restarted. The combustion of aluminum obtains 3.6 million joules per kilogram. At 77% propulsion efficiency, the thrust is 290 kN with a specific impulse of 285 seconds. The mass ratio for boosting off or onto Luna using an Al-O2 rocket is 2.3. In other words, over twice as much as much fuel as payload is needed.

Gustafson, White, and Fidler of ORBITECTM, 2010.

---

Carbochlorination Refinery

Metal sulfates may be refined by exposing a mixture of the crushed ore and carbon dust to streams of chlorine gas. Under moderate resistojet heating (1123 K) in titanium chambers (Ti resists attack by Cl), the material is converted to chloride salts such as found in seawater, which can be extracted by electrolysis.

The example shown is the carbochlorination of Al2Cl3 to form aluminum. Al is valuable in space for making wires and cables (copper is rare in space). The electrolysis of Al2Cl3 does not consume the electrodes nor does it require cryolite. However, due to the low boiling point of Al2Cl3, the reaction must proceed under pressure and low temperatures.

Other elements produced by carbochlorination include titanium, potassium, manganese, chromium, sodium, magnesium, silicon and also (with the use of plastic filters) the nuclear fuels 235U and 232Th. Both C and Cl2 must be carefully recycled (the recycling equipment dominates the system mass) and replenished by regolith scavenging.

Dave Dietzler







As I mentioned previously, when it comes to the industrialization and colonization of space, water is the most valuable substance in the Universe.
However, as anybody who has carried a bucket of water knows, it has plenty of mass, which makes it very expensive to ship from Terra into orbit. Which is why people planning space colonies are so interested in In-Situ Resource Utilization, which in this case is a fancy way of saying "trying to find an ice mine." It would be so much more convenient if the water was already there, so you didn't have to go to the insane expense of importing it.
Sources of water:
The poles of Luna
The Martian moons Phobos and Deimos, with Deimos ice being closer to the surface. Rob Davidoff and I worked up a science fiction background where the Martian moon Deimos becomes the water supplier for the entire solar system. We call it Cape Dread.
C-type (carbonaceous) asteroids are about 10% water
D-type asteroids have almost as much water ice as comets
The Jovian moons Callisto, Europa, and Ganymede have ice, though Callisto is the only one clear of Jupiter's radiation belt. Europa might have liquid water due to tidal stress.
The particles composing the Rings of Saturn are almost entirely water ice
Comets have the most water ice of all small bodies (although it has other nasty stuff like hydrogen cyanide). Comets are about 40% water ice (50% volatiles, 50% dust; of the volatiles about 80% is water ice). Note that extinct comets have had most of their ice burned away by Sol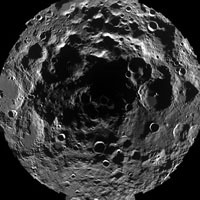 Belter wargame from GDW Games (1979)
There have been hundreds of science fiction stories about asteroid miners (rock rats, rockskippers, meteor-miners or "belters") prospecting the Flying Mountains of the asteroid belt, looking for the mother lode.
---
Many key elements needed for industry and food production are getting hard to find on Terra, at least in quantities worth mining. In theory, metals such as gold, cobalt, iron, manganese, molybdenum, nickel, osmium, palladium, platinum, rhenium, rhodium, ruthenium, and tungsten (siderophile elements) should be found in asteroids, since that is where Terra's mineable deposits came from in the first place. During Terra's formation when it was all molten, the planetary gravity sucked all those elements right down into the core, where they have been ever since. The mineable deposits are from asteroids that collided with Terra after the crust became solid.
While Terra has lots of water, space don't. And shipping water up Terra's gravity well for space industry is hideously expensive. Finding deposits of ice and other volatiles on asteroids and moons would be a huge help. See In-situ Resource Utilization above.
Both siderophile elements and volatiles are the prime targets of rock rats.

It is a bad idea to mine gold, unless you don't mind crashing Terra's gold market. You will find yourself on the death-list of everybody who was using gold as a hedge against inflation and every nation on the gold standard (as of 2014 there are no such nations, but gold bugs never stop trying to bring it back).
Crashing the platinum market is not as much of a concern, since it is actually useful as a catalyst and for crucibles. But still a concern since hauling huge amounts of platinum or other valuable metal back to Terran markets will reduce the amount of money you'll get for this particular haul. You will have to use mathematical optimization to figure out the optimum amount to haul back. The trouble with gold is that it is so hypersenstive to fluxuations in the amount such that it is difficult to get a profit at all.
Monetary Value of Various Asteroids
infographic from Valerio Pellegrini of WIRED
click for larger image
---
| Asteroid | Diameter | Mass |
| --- | --- | --- |
| Ceres | 975 × 909 km | 9.47 × 1020 kg |
| Pallas | 582 × 556 × 500 km | 2.14 × 1020 kg |
| Vesta | 569 × 555 × 453 km | 2.59 × 1020 kg |
| Juno | 234 km | 2.00 × 1019 kg |
The larger asteroids will probably become colonized, and become centers of the rock rats. And maybe future captials of the Asteroid Republic, when the independence revolutionary war happens. The top four largest are in the table.
For more detail refer to the Asteroid Fact Sheet.
Also be aware that the asteroid belt in the Solar System does not look like the one in The Empire Strikes Back, with asteroids as thick as rocks in an avalanche. In our belt, the average separation between asteroids is approximately sixteen times the distance between Terra and Luna. If you are standing on an asteroid, you probably cannot see another one without a telescope.
---
In Larry Niven's Known Space series, Earth and the Belters of the asteroid belt civilization do not like each other very much. But they need each other. Earth desperately needs the metals and minerals the Belters can supply, and the Belters need vitamins, high-tech equipment and other fancy manufactured goods that Earth can supply.
Amusingly enough the situation is exactly reversed in Sir Arthur C. Clarkes novel Earthlight (1955). He postulates that only Earth has easily mineable deposits of the heavier elements, courtesy of the gravity of Earth's freakishly large moon. The lunar gravity prevents all the heavy element from sinking into the core. Mercury and Venus have no moon, and the moons of Mars are tiny asteroids. So in Clarke's novel, the planetary colonies have to go hat-in-hand to beg Earth for vital elements like titanium, while Earth's level of technology is much less than the colonies (reason not stated but probably due to decay of the fatherland). This leads to tensions since Earth is afraid of being marginalized and is starting to withhold ore shipments.
In reality, in the years since 1955, astronomers now think that heavy elements in planetary crusts came from asteroid bombardment after the crust stopped being molten, and all planets have it.
---
The type of asteroids of most interest to rock-rats are:
C-type asteroids: Has lots of water, and carbon compounds useful for growing food (including phosphorus, "life's bottleneck"). Some assay at about 10% water, 10% reduced metal, and 5% metal sulphides. They are mostly water-bearing clay materials and magnetite stuck together with organic polymers. In our solar system approximately 75% of all known asteroids are C-type. "C" is for carbonaceous.
S-type asteroids: little or no water but lots of metal. A 10 meter S-type asteroid contains about 650 metric tons of metal. 50 kilograms of that is rare metals like platinum and gold. In our solar system approximately 17% of all known asteroids are S-type (the second most common asteroid after C-type). "S" is for stony.
M-type asteroids: are rare, but contain about ten times as much metal as S-type. They are thought to be pieces of the metallic core of differentiated asteroids that were fragmented by impacts. In our solar system they are the third most common asteroid.
D-type asteroids: These have almost as much water ice as comets. They are only found in the outer asteroid belt and beyond.
Comets are not asteroids, but they have the most volatiles of all. Basically icy mudballs. An outer layer of dust covering a weakly competent bituminous roadbase layer around a core of volatiles, silicates, and carbonaceous materials.
---
There are basically three options for mining:
Scoop up raw asteroid material and haul it back to Terra for refining. Material can be hauled in cargo rockets, or packaged into canisters and flung into a transfer orbit (1.3 years transit time) by a huge mass driver. Said mass driver will be closely watched by the Spaceguard with an itchy trigger finger. A mis-aimed canister could do severe damage to a space station, lunar base, or Terran city.

Process the raw asteroid material on-site and haul the refined material back to Terra. This has the advantage of only expending delta-V to transport valuable stuff and not worthless rock. The disadvantage is you have to transport the refinery to the asteroid.

You might have a mobile refinery, which is a refinery with built-in rockets (probably a mass driver, since it can use rocks and dirt for propellant).

Haul the entire freaking asteroid to a safe orbit around Terra or Luna.
I'm sure I don't have to point out that entrepreneurs will see business opportunities in the above options. Right off the bat it would probably pay to invest in a mobile or immobile ore refineries. Immobile refineries would be located at strategic spots in the belt, and refine ore brought in by independent rock-rats for a small or not-so small fee. Larger rock-rat strikes would have potential value enough to cover the cost of chartering a mobile refinery to make the journey and do the processing on site. Ore transport services is also a lucrative opportunity, either with a fleet of spacecraft or stationary mass driver cargo launchers.








---
From Asteroid Mining AIAA-2013-5304
Some asteroids are flying rubble piles, so they can be harvested with scoops, augers and grabs. Note that the rubble is going to be quite abrasive.
More solid asteroids can be harvested with good old fashioned mine shafts. Positioning mine shafts can be done with Honeywell Ore Retrieval and Tunneling Aid (HORTA) technology (oh, what subtle wits these engineers are).
Metallic grains are often ferromagnetic enough that they can be skimmed off with a large magnet. Note that the metallic grains are too going to be quite abrasive.
Volatiles in comets and D-type asteriods can be harvested with heat. Kuck Mosquitos use this method. Otherwise you can use drills and mole machines.
Of course self-replicating machines can multiply to the point where they can reduce the entire asteroid belt into refined ore, but that's no fun.
Any machinery will have to be physically anchored to the asteroid because it is for darn sure that the asteroid's gravity ain't going to hold it in place. At least the low gravity will make it easier to move the ore around.
It is possible to dock a spacecraft to an asteroid using something like a harpoon and a cable. Unless the asteroid is too much like a rubble pile in space. In that case a harpoon would be as worthless as trying to firmly embed a spear into a layer of Corn Flakes Cereal fifty meters deep.
Water delivered to LEO is worth about $17 million US per metric ton. Steel delivered to Terra's surface is worth about $700 US per metric ton.
---
In classic science fiction, the state of the art has advanced to the point where not just huge corporations can mine the asteroids. It is available to grizzled old solitary prospectors with the the equivalent of a spacegoing mule.
Freeman Dyson thinks this might not be too out of reach, provided that somebody creates a laser launch facillity. Dyson foresees a time where you can buy a space capsule for about the price of a present-day house and car. Add a small fee to have it and yourself boosted into LEO by the laser launch site and you are halfway to anywhere. Certainly halfway to the Asteroid Belt. Jerry Pournelle says it might be liike Ward Bond in Wagon Train, a train of mom & pop space capsules dragged to the Asteroid Belt by an ion drive hauler.
And our grizzled old meteor prospectors might even be able to find "grubstakes". This is when somebody wealthy advances you some money to fund your astereoid exploration, in exchange for you giving the wealthy one a cut of the profits on any discoveries you make. Naturally if you have a track record for failure nobody is going to offer you any grubstakes.
---
Note that asteroid mining is not a good enough economic reason for an extensive manned presence in space (though that is not stopping the Planetary Resources Corporation).
But remember in the California Gold Rush of 1849, it was not the miners who grew rich, instead it was the merchants who sold supplies to the miners.

Robot Asteroid Prospector (RAP)
Solar thermal propulsion (the two mirrored dishes, solar moth with water propellant) also supplies process heat for mining and refining, and one megawatt of electricity from a Stirling cycle engine.
From Asteroid Mining AIAA-2013-5304

Asteroid Reconnaissance Probes (ARProbes) deployed from the RAP mothership will scout the asteroid by drilling samples and bringing them back to the mothership for analysis. The fractions of volatiles of each sample will be determined to profile the asteroid.
For asteroids smaller than 20 meters in diamter, RAP will capture asteriod and process it internally. Unfortunately C-type asteroids are about 13% water. A 20 meter asteroid does not contain a full return payload of water, and a larger asteroid is too big to fit internally.
For larger asteroids a set of Spider robots will remove asteroid chunks and transport them to the RAP. Advanced spiders would process the asteroid in-situ and just bring back the water. Spider robots are similar to Kuck Mosquitos.
From Asteroid Mining AIAA-2013-5304

Asteroid Reconnaissance Probe
From Asteroid Mining AIAA-2013-5304

RAP spends a month orbiting the asteroid and analzes it with cameras and stereo mapping. ARProbe landing sites are chosen. Probes are detached and then spin to stablize their descent and to aid penetration of asteroid.
From Asteroid Mining AIAA-2013-5304

RAP operation team will do their best to figure out surface characteristics of landing sites, i.e., are they soft loose piles of fine dust or hard solid rock? The harder the surface, the higher the programmed ARProbe velocity. The idea is be sure the probe penetrates the surface to get a good sample. As the probe spins and penetrates, the sampling auger drills into the asteroid body to obtain a sample.
After sending a signal to the RAP, the ARProbe's cable winch mechanism pulls the sampling auger and auger casing (with the asteroid sample) out of the asteroid body and up into the flipper mechanism.
From Asteroid Mining AIAA-2013-5304

The flipper mechanism rotates the sampling auger so it is pointed upwards instead of downwards. The upper and lower parts of the ARProbe separate along the Marman clamp, and the upper part launches into space and travels back to the mothership with the sample to be analyzed.
From Asteroid Mining AIAA-2013-5304

Spider Legs. Augers pointing inwards at an oblique angle anchor Spider's leges to the asteroid by a bracing action.
From Asteroid Mining AIAA-2013-5304

Spider processing the asteroid in-situ and storing water for delivery to RAP.
Spider has 8 leges, each with a auger.
From Asteroid Mining AIAA-2013-5304

Auger drills into the asteroid, then retracts with a load of asteroid material
From Asteroid Mining AIAA-2013-5304

Green valve is opened. Asteroid material is heated by an RTG, electrical heater, or concentrated sunlight. Water sublimes and the vapor passed through valve into collection canister. The water condenses on a cold finger
From Asteroid Mining AIAA-2013-5304

Green valve closes. Pressurized gas is injected into collection canister, forcing the water into tubing leading to payload tank.
If asteroid is 1% water, Spider will require 3.3 days to harvest 100 kilograms of water. If asteroid is 22% water, only 0.2 days required.
From Asteroid Mining AIAA-2013-5304





Asteroid mining flowchart for the Traveller RPG from "Mining the Asteroids" by Marc W. Miller in The Journal of the Travellers' Aid Society No. 3 (1979)
Each box takes 1 week of game time. Start in upper left block "Apply for License". Roll two ordinary dice and add either your Admin skill or Leader skill. If you roll 8 or better, take the upper right arrow, if you roll 7 or less take the lower left arrow.
Concept art for the computer game Homeworld. Artwork by Rob Cunningham
On the one hand, the delta V cost to reach the asteroids or the Martian moons is quite a bit less than to reach the Lunar surface. On the other hand, transit times to the asteroids is measured in years, while transit to Luna is measured in days. It is a trade off.
The lunar poles contain valuable deposits of ice.
The entire surface of Luna is covered by a layer of regolith (the result of billions of years of meteorite strikes). It is several meters thick in the lunar mare regions, and ten or more meters thick in the older highland areas. The upper few centimeters are like dust, but by a depth of 30 cm it has become very compacted. The average grain size is about 60 μm but there is a mixing of larger rock fragments.
The point is that lunar mining can be done by just scooping up regolith.
A special type of lunar regolith is KREEP, so-named because it contains potassium K, rare earth elements REE and phosphorus P. It also contains uranium and thorium.
Another special type of regolith is pyroclastic deposits aka volcanic ash. Unlike other regoliths they contain significant volatiles, and when you are trying to extract oxygen from regolith it is easier to crush pyroclastic glass than it is to crush crystal silicates.
Titanium is useful for constructing rocket-powered vehicles due to its absurdly low mass for its strength. It can be found in Lunar Ilmenite ore, but currently there are no other known high-concentration sources (other than on Terra). Asteroids contain only microscopic fractions of titanium. On Luna a "High titanium basalt" is one with more than 6% titanium by weight, it can go up to 8%.
The lunar highland regoliths have high concentrations of aluminum, typically 10 to 18% by weight. Asteroids are lucky to have 1%. Aluminium is a splendid rocket framework material, and it can even be used as rocket fuel with oxygen.
All lunar rocks are about 20% silicon by weight, which is usefull for constructing solar power cells.
And yes, the regolith has absorbed the solar wind over the aeons. Fanatics think the absorbed helium-3 is a prime MacGuffinite, but the sad fact of the matter is that the concentration is so miniscule it really isn't worth it. It would be more profitable to try and extract gold from seawater. Seawater can have up to 44 parts-per-billion (ppb) of gold, lunar regolith has an average abundance of 4 ppb helium-3.
Lunar Prospector?
One approach to the lunar environment is to simply modify old technologies somewhat to fit the new conditions. Here, that approach is taken to the extreme in this lunar resource prospecting system. The other extreme is to develop totally new technology, such as a completely automated expert system for lunar prospecting. The most workable approach is probably a compromise between old technology and new technology, using the best of both. What elements of this "old technology" are likely to be found at a lunar base in 2010?
NASA photo: S68-13536
From SPACE RESOURCES NASA SP-509 (1992)



FLOW CHART
The boxes labeled "Fluorine Processing or Molten Regolith Electrolysis" and "Vacuum Distillation" may be replaced by "Ionic Salt Processing."
Alternatively the Vac Distil box may be replaced by "Magnetic Liquid Separation."

Lunar Materials Production
Label
Build
Upon
Additional Processes
(cumulative with "builds upon")
Additional Materials Produced
(cumulative with "builds upon")
1
N/A
Sieve and/or grind regolith
Regolith
2
1
Molten Regolith Electrolysis
"Mongrel Alloy"
Ceramic
Oxygen
3
1,2
Vacuum Distillation or equivalent
Elemental Aluminum, Iron, Magnesium, Calcium, Silicon, Titanium.
(Also, if regolith obtained from KREEP terrane, then Potassium, Rare Earth Elements, and Phosphorus)
4
1-3
Metals Refinery
Good alloys
5
N/A
Ice Mining & Distillation
H2O, CO, CO2, NH3, many compounds and trace metals
6
5
Fischer Tropsch process
CH4, plastics, rubbers
7
1-6
Metals Refinery including carbon from 5 & 6
Steel
8
1-3
Slaking and cement production
Lime and cement
9
1-8
Advanced processes
Anything you want
From INDUSTRIAL PRODUCTION PROCESSES FOR MATERIALS ON THE MOON, ASTEROIDS AND MARS by Phil Metzger (2015)

A BASELINE LUNAR MINE
Figure 18: The Mobile Lunar Slusher
Several features of a mobile slusher (cable-operated drag scraper) are shown in this perspective view. The scraper loading material in the center of the pit will continue to load material until it reaches the discharge point or loading station to the left. In the method proposed in the text, the slusher will load into a mobile mill module with the aid of a conveyor. (Neither the conveyor nor the mill module is shown here. The module behind the loading station is a transporter.) The mobile power unit loading station will be anchored (not shown) to counter the forces on it. The function of the two anchored pulleys should be clear from the illustration. The "box-type" slusher bucket has enclosed sides, which keep the very fine lunar material from spilling out while being loaded and transported.

Figure 19: Side View of the Mobile Lunar Slusher
This side drawing of the slusher shows the mobile mill module behind the combination power unit and loading station. In this setup, the material from the slusher bucket is dumped directly into the mill module. The pylons holding the pulleys must be firmly anchored. They position the bucket when it is pulled out from the loading station into the mining area.

Based on an earlier proposal, the method is a three-drum slusher, also known as a cable-operated drag scraper (Ingersoll-Rand Company 1939, Church 1981). Its terrestrial application is quite limited, as it is relatively inefficient and inflexible.

The method usually finds use in underwater mining from the shore and in moving small amounts of ore underground. It uses the same material-moving principles as more efficient, high-volume draglines.

The slusher is proposed here because the LOX-to-LEO project is a very small operation by terrestrial standards and requires a method that minimizes risk. The three- drum slusher has already proven itself in this context. It has the advantages of simplicity, ruggedness, and a very low mass to be delivered to the Moon. When lunar mining scales up, the lunarized slusher will be replaced by more efficient, high-volume methods, as has already happened here on Earth.

The Machine and Duty Cycle

Before discussing the advantages of the machine in a small-scale startup lunar mining scenario, I will describe the slusher and its duty cycle. It consists of the following modules (see figs. 18 and 19):

A mobile power unit and loading station—including three drums around which the cables are wound, a mechanism to place anchors, a mechanism to change tools, an optional operator cab, a dozer blade, and a conveyor to load material into the electrostatic separator
Three lengths of cable to operate the scraper or other mining tools
Two anchored pulleys
Interchangeable working tools, including scrapers, rakes, plows, and rippers

The duty cycle starts with machine setup. The mobile power/loader unit places two pulleys at appropriate locations at the mine site. They could be anchored by large augers in the firm regolith below the loose soil or by other methods. The preferred anchoring method depends on specific site characteristics. After the pulleys are anchored, the power unit similarly anchors itself. The two pulleys and the power unit form a V-shaped mining area. Because machine setup is done only infrequently, is a complex job, and requires firm anchoring, it could be left as a manual operation. For one reason, the anchoring augers might hit buried rocks before they are successfully emplaced. Further study may show that automated or teleoperated setup is also feasible and more desirable.

Figure 20: The Stationary Lunar Slusher
A stationary lunar slusher would have the same operational features as the mobile slusher. Because it is not self-propelled, it is much simpler and lighter; however, for the same reason, it requires another vehicle to move it from site to site.
From Gertsch, Richard E. 1983. A Method for Mining Lunar Soil. In Advances in the Astronautical Sciences 53

However, I will mention one major alternative—a stationary power/loader unit (fig. 20), which is the terrestrial configuration. In this case, the slusher itself would be far simpler, but such a system would require an auxiliary vehicle to transport the slusher from site to site and set it up. A stationary slusher would be less able to remove unexpected obstacles from the pit, as I will discuss. Either way, the excavation duty cycle is basically the same.

After setup, the excavation duty cycle begins with the scraper (or other tool) at the loading station. The scraper can be moved to any point within the V by a combination of tensions on the two outhaul cables. After reaching the desired position, usually as far into the pit as possible, the scraper is pulled back to the power/loader unit by the inhaul cable. During inhaul, a combination of inhaul force and scraper weight causes the scraper to fill with loose regolith and carry it back to the power/loader unit. Here the material is pulled up the ramp, discharged from the scraper onto the conveyor, and loaded directly into the mill module.

The mill is the electrostatic separator described by Agosto in the section on beneficiation. The separator should be in direct contact with the slusher. This eliminates rehandling of the mined material, resulting in a significant energy saving, since 90 percent of the mined material will be rejected by the separator. The waste from the separator is dumped away from the production area by ballistic transport or another method. Waste transport need only be far enough to keep the separator and slusher from being buried in their own waste.

The box-like scraper will have closed sides to keep the very fine regolith from spilling out, as has been the terrestrial experience.

Because the machine defines its own mining area and machine motions are repetitive, the scraping operation is a reasonable candidate for automation. Feedback control for automatic loading of the scraper will be supplied through sensing the inhaul cable tension. Loading always requires complex motion control, but the problem is more easily resolved with a limited-motion machine such as the slusher than with fully mobile equipment, such as front-end loaders, which have unlimited freedom of motion.

After mining starts, the mobile power unit generally does not move. If an obstacle is uncovered in the pit, the mobile version of the power/loader unit can detach from its anchor and move into the pit. (The anchor is not removed from the soil unless the machine is moving to another site.) To facilitate pit work, the loading ramp is tilted up and a dozer blade extends to its working position. The blade can push boulders out of the pit or mine a small selected area. Because the power/loader unit is lightweight and consequently has poor traction characteristics, it must pull against the outhaul cables when it works a load in the pit. The complexity and uniqueness of this job argue against automating it, but automation is not impossible and teleoperation is a possibility. Both setup and power unit pit work can be done by teleoperation, except for handling severe unforeseen problems that require human intervention.

During normal operation, electric power is supplied to the power/loader unit by a stationary cable. When the power/loader unit works the pit, it gets its power through a cable reel located at the anchor. One advantage of stationary mining equipment such as the slusher (even the mobile version moves very little during excavation) is simplicity of power supply. Most mobile terrestrial equipment has diesel power, which is rugged, capable, efficient, and, most importantly, onboard. These loaders are very flexible and rugged earth-movers. The lunar alternatives are less satisfactory. Lunar loaders with onboard power would probably use electric motors driven by fuel cell or battery technology. Both are expensive options. Versions with external power must be fed electricity through a trailing cable. Terrestrial experience has shown that trailing cables are high maintenance items, but adaptation to the Moon is possible. Another possibility is a new-technology internal combustion engine, but developing the engine and finding lunar fuel sources are difficult problems.

The Lunar Environment and Machine Design Principles

The major reason for proposing the three-drum slusher is to illustrate problems to be expected in a lunar mining project.

Simplicity in Design and Operation

Compared to other mining machinery, the three-drum slusher is quite simple in design and operation. This simplicity yields several interrelated advantages.

Fewer moving parts, resulting in fewer failures per operating hour
Simpler repair, reducing downtime after a failure
Smaller inventory of repair parts, hence less weight to transport to the Moon
Simpler parts, with faster adaptability to lunar manufacture
Less redesign for lunar conditions, with consequently lower R&D costs
Fewer degrees of freedom than mobile equipment, and therefore relative ease of automation
Fewer project startup problems

Traction Independence

Mobile mining equipment depends on traction to generate sufficient loading forces on the blade or scraper. Most terrestrial mobile equipment loads near its traction limit. On the Moon, reduced gravity creates a less favorable inertia:traction ratio. Increases in traction are achieved by increases in mass, but increases in mass add inertia, which decreases control of a moving machine. To achieve the same traction as on the Earth, a mobile machine on the Moon would have to have six times as much mass. This greater mass would cause correspondingly higher inertial resistance to turning and slowing.

Slusher loading forces are supplied through the cable, thus almost eliminating traction problems. The scraper bucket will have to be more massive than on Earth, simply to cause the bucket to fill. To lower launch weight, the extra mass needed by the scraper bucket can be supplied by lunar rocks.

Since the slusher is a relatively low-production method, upscale lunar mining projects will eventually use mobile mining methods. It is necessary to address inertia- traction problems as early as possible. Further study may find that long-term considerations argue for using mobile equipment from the very beginning. As with the scraper bucket, the extra traction mass can be supplied by lunar materials. Perhaps traction could be improved by new tread or track designs.

Mining Flexibility and Selectivity

The lunar slusher differs from the terrestrial slusher by one major design addition: the power unit is mobile rather than stationary. This allows the machine to set itself up and eliminates the need for an auxiliary vehicle. Most important, by adding a dozer blade, the machine can doze undesirable rocks from the pit. Such large rocks would impede mining operations if the power unit were stationary.

The mobile power unit makes the machine more selective. By allowing the power/loader unit to reposition, the slusher has some ability to separate different soils during the mining process or to go into the pit and mine a small area of interest.

Mining Tools for Selecting Particle Size and Breaking Regolith

The ability to change from a scraper to a rake allows the machine to select different size fractions. For example, if fines are required, the area can be raked on the outhaul, so that oversized rocks are moved to the far side of the pit. Then the rake can be exchanged for a scraper to mine the remaining fines. If larger sizes are desired, they can be raked in on the inhaul.

Other tools, such as rippers or plows, are used to break difficult ground. Lower levels of lunar regolith appear to have a high degree of compaction (Carrier 1972) and must be broken before mining can take place. Although it is the usual terrestrial practice, chemical explosive blasting appears to be prohibited by the high cost to transport the explosives to the Moon. The ripper or plow greatly increases machine working depth. It has already been established that the slusher, unlike mobile loading equipment, is independent of traction. This traction independence allows the slusher to break difficult ground while still maintaining a light weight. More lunar geotechnical engineering data is needed, however, and the design of the ripper is unknown. The ripper probably needs an attached weight to force it into the regolith. A plow may be better than a ripper, as its shape helps pull it into the soil, making it less gravity dependent.

---

Two Environmental Factors

In addition to one-sixth gravity, there are two other significant lunar environmental factors worth noting: temperature extremes and electrostatic dust. Temperature extremes are easily answered by shutting down during the lunar night. Heating selected equipment components is feasible, if more expensive. Electrostatic dust is more of a problem. Machinery bearings must be protected, a problem exacerbated by the lunar vacuum, where lubricants may evaporate. One significant feature of the slusher is that it uses very few bearings, even in the mobile version. Lunar bearing designs and lubrication methods must be developed regardless of the mining method used.

Machine Specifications and Fleet Mix

The specifications and fleet mix I present are for the mobile lunar slusher. The reader should note that alternative methods, such as the stationary slusher, were included to illustrate lunar mining design problems and are not specified here. The data given below are for the proposed baseline mobile lunar three-drum system.

The needed raw material for a 100-metric-ton LOX-to-LEO project is 40 000 metric tons. The machine specified below is oversized by a factor of 2.5 or a yearly rate of 100 000 metric tons. This oversizing is to ensure the production is easily accomplished, while demonstrating that a significantly oversized machine is relatively lightweight. Even with this large oversizing, the hourly production is about 25 metric tons per hour. This rate is close to the lowest rate shown on the production table of one manufacturer.

Specifications
Yearly production
100 000 metric tons
Span and reach
50 meters
Mined depth
2 meters
Scraper capability
2 cubic meters
Mobile slusher weight
4.5 metric tons
Auxiliary vehicle weight
1.5 metric tons
Ballistic transporter
1 metric ton
Spare parts and tools
2 metric tons
Operation and maintenance
2 people
Foundry (optional)
5 metric tons
Total weight (without foundry)
9 metric tons
Fleet
mobile slusher
1
auxiliary vehicle with
small multipurpose crane
1
ballistic transporter
1

Lunar Mining Operations

Production Profile

The baseline self-propelled slusher excavates a triangular area 50 meters in base and height. At a mining depth of 2 meters, approximately 9000 metric tons are excavated per setup. Approximately one setup per lunar day yields a yearly raw material production of 100 000 metric tons. Mining would cease during the night, as the extremely low temperatures would make operation difficult. But milling could continue, as the mill is more easily protected from the environment.

---

Modular Components

Every opportunity should be takento divide the slusher (and other equipment) into modular components. The modules should be as interchangeable and transportable as possible. Two general types of modules envisioned are large functional modules, such as mining units, material crushers, and electrostatic separators, and small equipment modules, such as electric motors and power distribution panels.

Modularity increases flexibility and reduces downtime without adding equipment weight.

A component needing repair can be replaced on site with a working unit. The defective unit can then be repaired onsite or in the shirt-sleeve environment of a pressurized shop.
Quick component replacement allows production to continue when one component breaks. When many components break, a producing unit can frequently be assembled from the remaining units.
Catastrophic failure of a module, such as an electric motor, will not hamper production, as the whole unit can be replaced.
Increasing production simply means adding more components rather than redesigning or rebuilding the existing facilities. Upgrading one part of the operation with new designs or technology is facilitated by replacing the old components with the new.

Accomplishing modularity is relatively easy in small-production mining facilities-: (By terrestrial standards, the lunar slusher operation is very small.)

Auxiliary Vehicle

A small, self-propelled auxiliary vehicle will probably be necessary, even with a mobile slusher or other mobile mining method. It will find use hauling broken components to the repair shop and replacement modules to their operating positions. as well as hauling people and materials back and forth. It should have a crane to aid in constructing habitats and repairing equipment. Adding a small conveyor to the vehicle would allow it to heap up Joose regolith for habitat shielding. This general-purpose vehicle will be smaller than the vehicle required to move a stationary slusher from site to site.

Shop Facilities

A pressurized repair shop would facilitate complex repairs by providing a shirt-sleeve environment. There is no good reason to rewind an electric motor in a vacuum. Since lunar dust is ubiquitous and insidious, some system for removing dust from the shop and its equipment must be provided. Equipment from the outside must be cleaned of dust before it enters the shop.

However, a shop would add significant launch weight unless it could be fabricated on the Moon. launch weight considerations dictate a careful mix of tools, equipment, and spare parts for the shop. The shop and repair activities are there to keep the mine operating while helping to keep transportation costs for tools and spare parts to a minimum.

In addition to tools and spare parts, the shop could eventually have a small adjacent foundry to cast pulleys, bearings, and other easily fabricated parts. The foundry will probably not be in the shop but outside in the vacuum. This plan assumes lunar metal production.

Fiberglass ropes of lunar origin to replace Earth-made cables are also candidates for early lunar manufacture, as glass is a byproduct of LOX production. Glass manufacturing methods were not considered here.

Mine Waste Disposal

Depending on required products and milling processes, some fraction of the mined material will be waste which must be removed from the production area. This fraction can be quite significant (e.g., terrestrial copper operations yield only 10 kg of product per metric ton of ore; thus, 1990 kg of that tonne is waste). The LOX-to- LEO project will generate two types of waste. Fines waste is the soil fraction rejected by electrostatic separation. Slag waste results from the smelting process. Production of liquid oxygen from regolith that is 10 percent ilmenite will generate mostly fines waste, on the order of 90 percent of the material mined or 36 000 metric tons per year. Providing a vehicle for waste disposal would add significant launch weight, and the waste disposal options must be studied.

Robert Waldron and David Carrier have both proposed a ballistic transport mechanism that could be usable in lunar mining. It is well suited to removing fines waste. Using a simple mechanism such as an Archimedean screw or conveyor flights, it is possible to ballistically transport fines waste several hundred meters away from the production area. Their preliminary calculations indicate that the mechanism could be built at a reasonable weight. A ballistic transporter, along with a storage and feed bin, could be added as part of the mill module or as a separate module. The ballistic transporter could also be used to heap up material for habitat shielding.

Ballistic transport of the glassy slag waste from the smelting of ilmenite will be more of a problem. For regolith that is 10 percent by weight ilmenite, the slag waste produced will be on the order of 80 percent of the ilmenite or 3200 metric tons per year. Slag waste will contain much larger and more angular particles, which are less suited to ballistic transport. If the iron is extracted, the slag waste drops to 40 percent or 1600 metric tons per year. These figures are based on 100-percent separation efficiencies.





Outer Planet Atmo Composition (by volume%)
Planet
Hydrogen
Helium
Helium 3
Methane
Other
trace
elements
♃ Jupiter
89.9%
10.2%
0.00102%
♄ Saturn
96.3%
3.3%
0.00033%
0.4%
♅ Uranus
82.5%
15.2%
0.00152%
2.3%
1.0%
♆ Neptune
80.0%
19.0%
0.0019%
1.0%
First off be aware that there are issues with talking about extraterrestrial sources Helium-3 as an motivation for a huge population of people living in space.
The whole thing started in 1973 with the studies on Project Daedalus. This was an unmanned starship meant to probe Barnard's Star. Since it was planned to reach a peak velocity of 0.12 c you can see it needed gargantuan amounts of fuel. Even then it had to use staging. And it didn't slow down either, it just shot through the Barnard system at 12% lightspeed while frantically snapping pictures. But I digress.
The point is it required something even more powerful than Project Orion nuclear fission pulse units, it had to use deuterium-helium 3 nuclear fusion. Using lots of helium 3. As in "more helium 3 than exists on Planet Terra".
The study figured it could mine helium 3 from the atmosphere of Jupiter, using harvesters supported by hot-air balloons called aerostats (the only thing lighter than a mostly hydrogen atmosphere is hot hydrogen). They calculated it wouldn't take more than 20 years or so to gather the amount Daedalus required. At a rate of 1,500 metric tons of Helium 3 per year! Other studies that focused on just supplying Terra's energy needs suggested that you could get away with only 450 to 500 metric tons per year.
Helium 3 is available in Lunar regolith, but only at levels of 5 to 100 parts per billion by regolith mass (5×10-9 to 1×10-7). Helium 3 in the atmosphere of Jupiter and Uranus is more like 1×10-4 Helium 3 to (common garden-variety) Helium 4 ratio, or 1,000 to 100,000 times greater than Lunar regolith. As you can see from the table, Saturn has much less helium than Jupiter and Uranus.
On the other hand, Luna is quite a bit closer to Terra than Jupiter is. Transporting Helium 3 from the gas giants is going to take years for the trip one-way. In addition, massive brute-force crudely-designed manned tractors slowly chugging away scraping up Lunar regolith are easier to design, manufacture, and maintain. Compared to, for instance, featherweight over-engineered hypersonic robot scoop ships braving gargantuan wind-shear and high gravity eight hundred million kilometers from Terra.
---
Gas giants also have methane, which contains nitrogen, which is in short supply off Terra but absolutely vital for agriculture. Other attractive resources include:
Gases
Hydrogen, helium, methane
Trace gaseous elements (present at parts per million levels 10-6)
Helium 3, hydrogen deuteride, ethane
Ices deep within atmmosphere
Hydrogen, hydrogen deuteride, methane, ammonia, water
---
Outer Planet Transits
Planet
Scoopship
Orbital ΔV
Tanker
to Terra
Hohmann ΔV
♃ Jupiter
43 km/s
24 km/s
♄ Saturn
26 km/s
18 km/s
♅ Uranus
15 km/s
15 km/s
♆ Neptune
17 km/s
15 km/s
Carting this stuff back to Terra is going to be expensive in terms of delta V. Those gas giants are really far away.
What's worse is the delta V for whatever vehicle is jumping in and out of the atmosphere to scoop up the good stuff. At Jupiter, a solid core nuclear thermal rocket would need a freaking mass ratio of 20 just to escape! It won't be able to lift much of a cargo with that ugly figure. Saturn is more reasonable, a solid core NTR scoopship can manage with a mass ratio of 4.
The tankers will probably need nuclear powered ion drive propulsion as a minimum. Why?
Exhaust velocity is delta V divided by natural log of mass ratio. Assume that the maximum economical mass ratio is 4.0 (i.e., 75% propellant). This means the tanker rocket will need a propulsion system with an exhaust velocity of at least 17,000 meters per second. Looking at the drive table, a chemical rocket is far too weak, same goes for a solid core nuclear thermal rocket. In the near term you are probably going to use a VASIMR or ion drive.
Both need electricity and plenty of it. And past the orbit of Mars, a solar cell array is not practical. Sunlight at Jupiter is about 0.04 as strong as it is at Terra. And at Neptune it drops to 0.001. You are going to need nuclear energy or better for your ion drive.
Of course if you have 3He fusion power light enough to use on a spacecraft, you will be all set. Just tap a bit of your cargo.
Hydrogen propellant is no problem. The harvesting operation is scooping hundreds of thousands of tons of the stuff and throwing it away while sifting out the precious atoms of 3He. Or if that is too expensive to lug up the gravity well, the gas giants all have plenty of moons or rings just chock full of frozen water ice.
Now, if you are going to be shipping 500 metric tons of 3He to Terra per year, you probably are talking about several hundred flights. Which is a lot.
---

Most Traveller fans are familiar with the concept of harvesting gas giants because it is enshrined in the game under the name "wilderness refueling." This is a starship obtaining hydrogen fuel by scooping it from the atmosphere of a convenient gas giant. Keep in mind that if the gas giant is inhabited by native aliens, having your hypersonic starship making a screaming scoop run through their real estate could really cheese them off.
How did the wilderness refueling concept get into the Traveller game? Because the creators of Traveller liked the classic Niven & Pournelle novel The Mote In God's Eye, and Niven & Pournelle liked a plastic model called the Explorer Ship Leif Ericson.

Traveller type R subsidized Merchant starship scoops fuel in a gas giant's atmosphere, and spitting out the impurities. Artwork by Tom Peters. Click for larger image

In Traveller, all ships use hydrogen for fuel. Starships include a faster-than-light drive, which is increases both the mass and the price tag of the ship. System defense boats (SDB) are military ships that have no FTL drive, which makes them lower mass and cheaper than a comparable starship.
In military operations logistics is always a problem. When invading an enemy solar system lugging along fuel in the supply train is a logistical nightmare. So invading starship fleets are fond of refueling at gas giants located in the target system.
Which is why it is standard operating procedure for defending fleets to station system defense boats lurking in the gas giant atmospheres. This allows the system defense boats to ambush the invaders.
The other think to remember is that kilogram for kilogram a system defense boat is more heaviliy armed. Given a starship and a system defense boat of the same mass, the SDB has no FTL drive or fuel devoted to the FTL drive. So the mass a starship allocates to the FTL stuff is mass that the SDB can allocate to more weapons and defenses. Alternatively you can have a SDB with armament equal to a given class of starship, such a SDB will be much cheaper than the equivalent starship so you can afford more of them.
Of course SDB can never leave the solar system they reside at (unless transported by a huge carrier starship), but generally this is not a problem for a defensive military ship. The major exception is if the solar system has to be abandoned, then the SDB will have to be abandoned as well (and probably scuttled).

---
Predictably, when you look more closely at gas giant fuel scooping, the concept has problems. The old Daedalus aerostats made more sense, but you really could not use them for wilderness refueling. Not unless you were prepared to wait for a few years.
Most of the technical reports seem to assume that the scooping will be done at an altitude where the pressure is about one bar, or about the same as atmospheric pressure at Terra sea level.
---
Option 1: Aerostats
Aerostat (with a 20 year lifespan) hover with their balloon of hot hydrogen. The mining rig sifts helium-3 out of the atmosphere. When the 3He storage is full, a transfer vehicle departs the orbital station, travels to the aerostat, loads the 3He, and travels back. Transfer vehicle will require about 114 MW to ascend back to orbit. When the orbital station has a full load of 3He, a NEP tug transports it to Terra. Aerostat placement difficult with high wind shear at Jupiter and Saturn. Deploying the balloon is a challenge.
From TM-2006-214122 Atmospheric Mining in the Outer Solar System by Bryan Palaszewski

Details of aerostat. Liquifaction, separation, and heat leaks will require the reactor to be minimum of 413.6 MW.
From TM-2006-214122 Atmospheric Mining in the Outer Solar System by Bryan Palaszewski
Option 2: Scoopers
Large numbers of scooper vehicles dive into the atmosphere, gather a small amount, and transport it to the orbital station to be refined. Scoopers are too small to have refining equipment on board. The scoopers will have to fly hundreds of missions, and will wear out quickly due to thermal and other stress. Scooping time per dive will be from a few minutes to less than 1 hour. Scoopers is probably the worst of the three options.
From TM-2006-214122 Atmospheric Mining in the Outer Solar System by Bryan Palaszewski
Option 3: Cruisers
Crusiers are like aerostats that fly like aircraft instead of using balloons. They are visited by transfer vehicles like aerostats. Can cope with high wind shear at Jupiter and Saturn.
From TM-2006-214122 Atmospheric Mining in the Outer Solar System by Bryan Palaszewski

Poul Anderson had a merry set of science fiction stories featuring harvesting Jupiter's atmosphere, collected in Tales of the Flying Mountains. Unfortunately they used scoop ships equipped with handwaving antigravity drives, and they harvested complex chemicals (handwavingly as yet undiscovered by science) that for some handwaving reason could not be synthesized. The mothership had a titanic inflatable external tank which the flock of scoop ships would gradually fill.



Alchematical symbol of phosphorus
And the logo of PhosBrokers LLC, Ceres

Old guy working at Ceres morgue, recyling department. Dead bodies not needed for police investigations are reduced to component elements and used for food production. Label on his overalls say "Waste Not, Want Not"
From The Expanse

If you are thinking about a long term civilization on a planet or asteroid, an important chemical is phosphorus. Isaac Asimov called it "life's bottleneck."
Asimov noted that some chemical elements are more common in the bodies of Terran living creatures than in the rocks and dirt composing Terra. Compared to the rocks, those elements are concentrated in living things. The higher the concentration factor, the more vital that element is to organisms and the more rare the element is in rocks. By far the element with the highest concentration factor is phosphorus.
What this boils down to is that a planet's supply of living things (the total biomass) is limited to its supply of phosphorus. It is the first thing that will run out. If there is not enough native phosphorus it will have to be imported. True there are other vital elements, but the phosphorus limit is the one you will hit first.
This is a critical factor in the growth of extraterrestrial colonies, whether planetary or space habitats. It is also a factor in spacecraft closed ecological life support systems.
---
Please understand the implications for extraterrestrial colonies. If there is no importation of phosphorus, no baby can be born until somebody dies. The population size of the colony cannot grow without an influx of phosphorus. Even with zero population growth, they might need draconian measures, such as euthanasia for citizens reaching a certain age. Not to mention the Baby Police always on the lookout for illegal births.
---
Another implication is that upon a person's death, the phosphorus and nitrogen in their body cannot be wasted. There will probably be mandatory cremation, with the valuable phosphorus and nitrogen carefully extracted from the ashes. Or the bodies must be composted. Or if the dear departed's next of kin have a farm, the cremated ashes are allowed to be sprinkled over the family crops. One way or another the phosphorus and nitrogen must be recycled.
This is reminiscent of that quote from Frank Herbert's Dune: "A man's flesh is his own; the water belongs to the tribe." On the arid desert planet Arrakis, the bodies of the dear departed have all the water extracted before burial.
If things got really tight, I suppose that phosphorus could be synthesized by nuclear transmutation, but that would be insanely expensive.
Nitrogen for fertilizer is another critical element with no rich off-Terra source.
There is a bit of phosphorus in C-type asteroids. Nitrogen is in ammonia, which can be found in the atmosphere of gas giant planets (which are quite a long ways away) and as free nitrogen in the atmosphere of Titan.
A gentleman who goes by the handle Coffeecat suggested that nitrogen might become the basis of the solar system economy. Actually his exact words were "Ohmygod, we'll be on the feces standard."
---
The element bottleneck could be a large club that the government of Terra waves at the extraterrestrial colonies, if they start making noises about rebelling from Terra's oppressive control. If the Martian colonials start complaining about "no taxation without representation", Terra will respond with "You are receiving a nice steady supply of phosphorus. It would be a shame if anything happened to it." Naturally the Martian Revolutionary War might be kicked off by the unexpected discovery of of a large non-Terran source of phosphorus.
Naturally Mars Colony would be covertly trying to mine C-type asteroids in an effort to find an alternate source of phosphorus. Which a panicky Terran government would be doing everything in their power to suppress. Things get quite dramatic and explosive when you realize that the Martian moon Deimos is probably a large C-type asteroid.
---
The phosphorus situation is not very rosy on Terra either. It was noted in 2011 that the world-wide demand for phosphorus (mostly for agriculture) was rising about twice as fast as the growth of the human population. Some researchers say that Terra will reach Peak Phosphorus around 2030, and global reserves may be depleted in 50 to 100 years (starting from 2009). The main ways that phosphorus become uneconomic to recycle is by agricultural runoff and from manure (human and animal) flushed into the ocean. Subsistence agricultural practices would carefully conserve phosphorus by collecting manure and spreading it on the crops. But this is not a profitable option for factory farming so they just flush away the manure.
In the future there might be mandatory agricultural practices to minimize runoff, and sewage treatment plants designed to harvest phosphorus.